Teaching TEENS the "Talent of Life"
This is a special mentorship program created for and inspired by Teens (Gez Z), where Lavinia is inspiring, guiding and encouraging them (1-to-1) to work on their "special ingredient" – their "Life Talent", which is unique for each one of them/us.
Everything is easy & light, playful & fun, interesting & tailor-made for each of the Teens, a mix of funny and creative models (by LT/Lavinia) with a personal twist, from their real-life challenges and issues. Together, they discover and create a unique skillset for a balanced and meaningful life.
"This is a project dear to my heart, which I created during the lockdown period to help my friends and their teenager kids, struggling with FOMO and anxiety. It's fun and exciting, we play with a mix of tools and techniques from very different areas, like coaching, career planning & mentoring, project management, Qi Gong/ Tao wisdom, Access Consciousness, leadership and strategic management and, last but not least, my 20 years of corporate experience at local, regional (CEE) and international level" says Lavinia Toma (LT), the creator of the program and their Mentor 4 Life.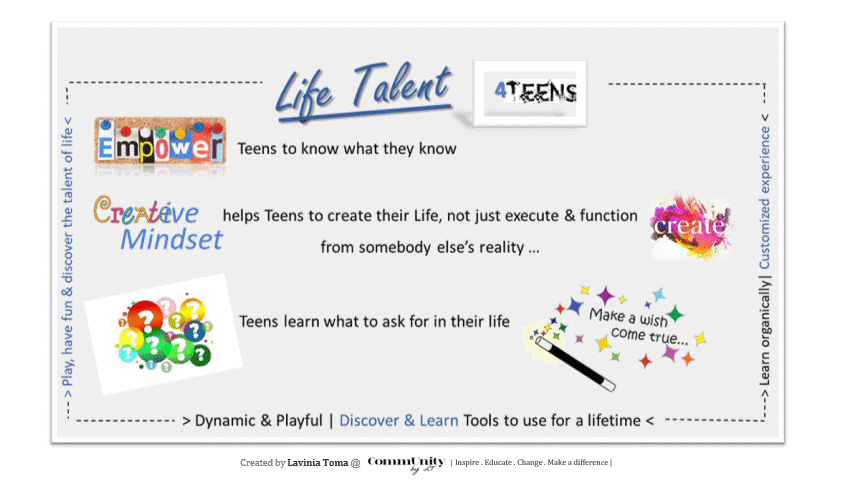 With this program, we inspire–educate–change and make a difference for Gen Z Talents, hereby we share some highlights & proof-points: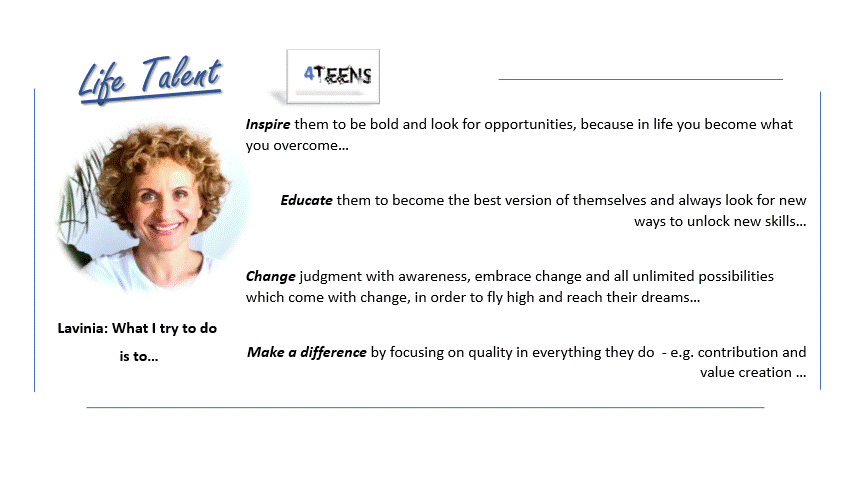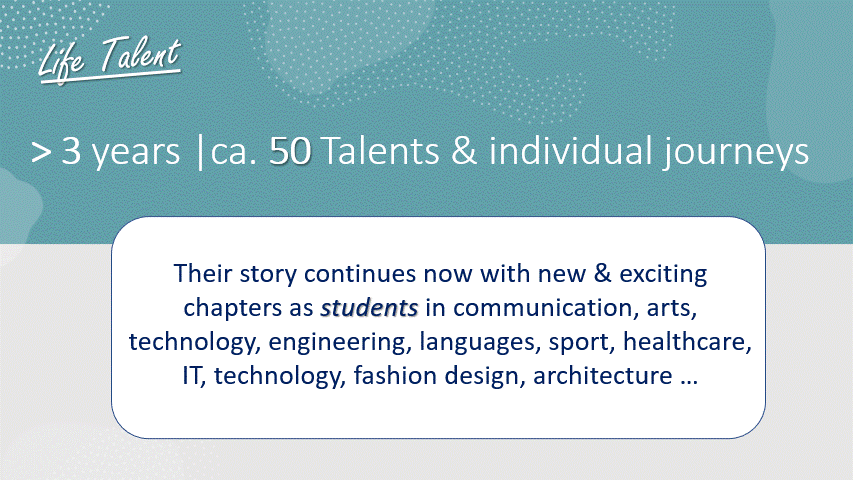 Contact us here for more details on the Life Talent program.