We already went through a lot with the global pandemic, now the war is keeping us sleepless and restless… For some of us, the war is nearby, for others, it's far but still, it is impossible to ignore its impact. As humans, we are compassionate, it is in our nature to care for another human being, especially if he/she is in trouble; it is normal to reach out, to give a hand.
Like most, I've been through the turmoil of trying to help… And I realized it is not the size of your help that counts. There are so many ways we can help now and, as I always say, if each one of us is joining the good cause out of love, compassion and gratitude, the impact will be more significant!
In this messy and turbulent context, we must remember to take care of ourselves first, of our beloved ones, without pushing ourselves to always do this and that, following a well-known pattern or agenda… We can say to ourselves – it is OK to do whatever you can, however you can, whenever you can. It should be enough for now!
As always, for me the sea is my biggest Inspiration in difficult times. Now, all around the Black Sea there is so much tension, so much conflict, and still – the sea was unusually peaceful and calm and looked more like a lake, and not the tempestuous sea. My sea was giving me the best lesson for finding Peace: "Stay calm and save your precious resources for whatever comes next. Keep your energy high (however you can – with meditation, mindfulness, wellness techniques, sport, healthy diet, worship, pray, etc.) and don't waste it on things out of your reach/ influence, set some boundaries to keep yourself safe so you can help others".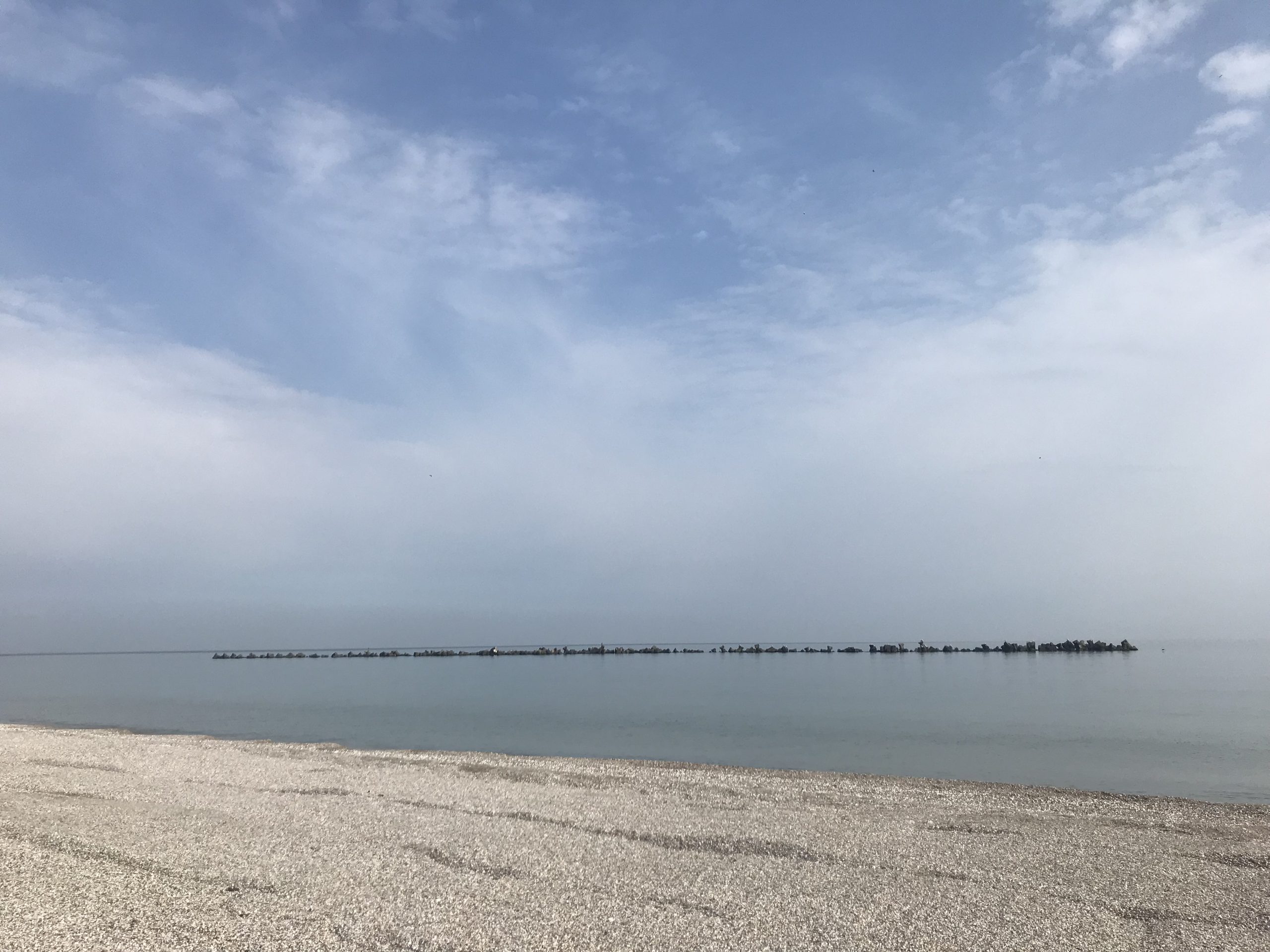 If we want to find & keep our balance, we have to remind ourselves to get rid of judgement and the need to control (willingly or unwillingly) and just be one with the flow, no projections about what will happen, start fresh every day, be kind and gentle and allow yourself to have peak days/ "ahead days" and valley-days/ "behind days". Remember, as I said before, the best lesson on how to approach our life is given to us by our heartbeat – ups and downs, not a straight line…
And I leave you with a very special message I wrote together with Carina, one of the wonderful Teens I am mentoring (from my "Life Talent"4 Teens program):
"As a piece of advice for my future self, in uncertain situations – focus on the positive, have faith that the safety net will magically show up, never doubt yourself, believe in your "Creationship", attract people who match your creative energy, keep your spark alive and do not forget about your wings – spread them and fly high to reach your wildest dreams!"
Magic Dust a-la-Lavinia!