Build the first Romanian private theatre since 1946!
The dream belongs to Chris Simion-Mercurian, a true Inspiration when it comes to life-long adventure of learning, growing and self-discovering.  She started to dream about the first theater Mall from Bucharest, a cultural hub where artists from all over the world will perform in different languages, visual artists will exhibit their artworks, and a lot of other workshops and events will happen simultaneously, with the active participation of the general public.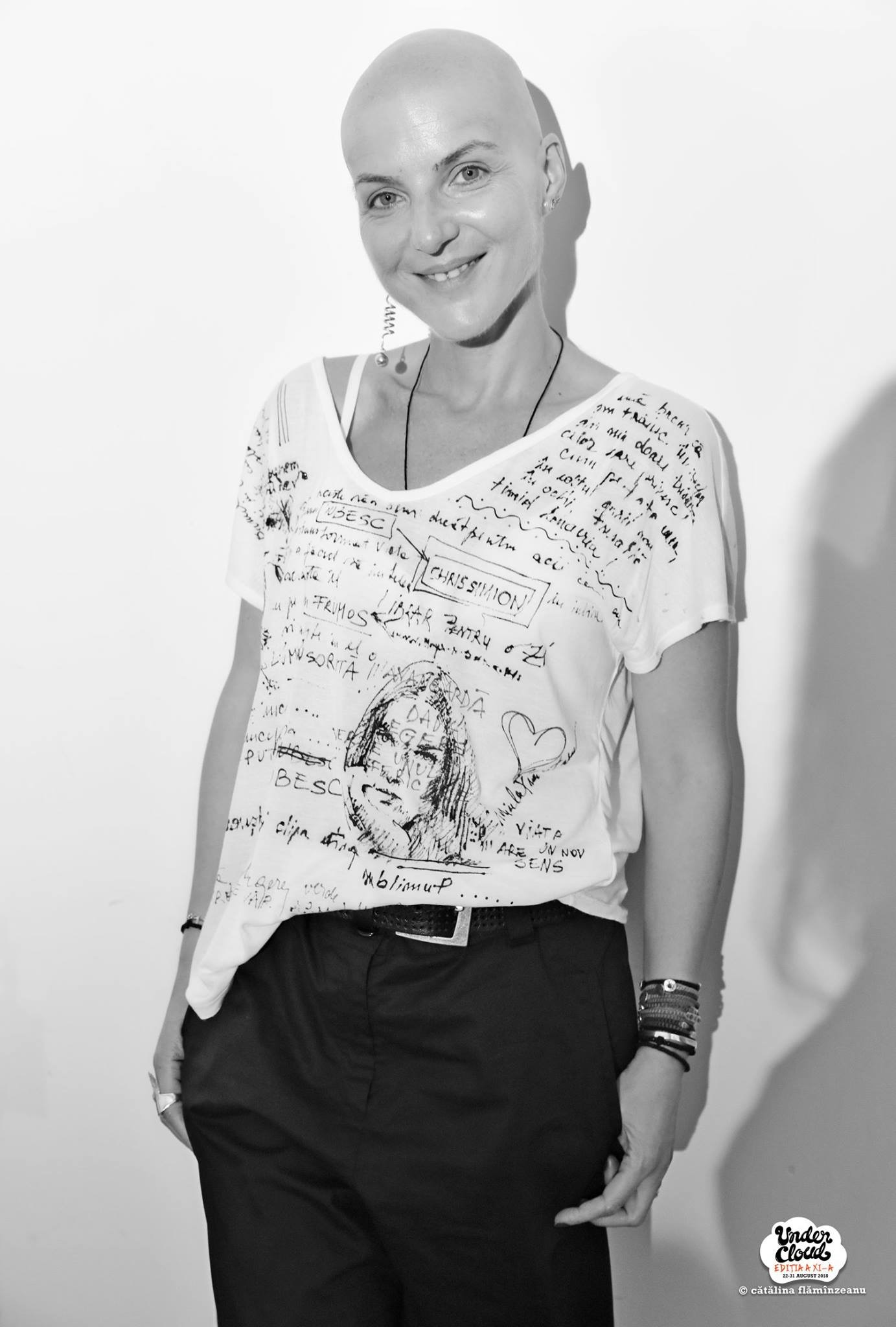 Chris Simion-Mercurian
Copyright© Courtesy of Chris-Simion Mercurian
"Only when you feel the happiness by giving, not receiving, you start to live the mature, profound kind of happiness. Love starts only when the happiness of others becomes your own. It cannot be that you want to change something deep inside you and you are not able to do it. You do not change, because you do not want to change. And you don't want, because the need to change is nowhere to be found… The human being should be borderless, always searching for the Inner Self. The feeling of tiredness is a trap; you only breathe when you look for Your Inner Self.
Chris started to actively promote the idea back in 2017, but she was soon forced to put everything on hold due to serious medical issues. Today, Chris is reborn, tougher and stronger than ever before, but very fragile and feminine at the same time. And she is passionate about following her Dream.
Chris is now inviting us to be part of her Grivita 53 Dream, to actually create history, to build something meaningful and powerful for the next generations, who are no longer living within geographical borders, but as global citizens! And since their reality will be more virtual than real, what better way to show them the beauty of artistic human interactions than with G53? Let's leave something behind, tangible, real and magnificent!
Each of us can invest in one brick (by own effort), or more bricks (by your company's involvement) in order to contribute to the needed investment to make this GREAT project happen.
G 53 will become a reality if…
1.000.000 people will contribute with only 1 €, or
100.000 people will each contribute with 10 €, or
10.000 people will each contribute with 100 €!
Let's make history together, by making G53 real!
To support the project, please use the following accounts:
For EUR:
RO58RZBR0000060019293231 | Raiffeisen Bank
Beneficiary: Grivita 53 Cultural Association
Swift Code: RZBRROBU
For RON:
RO86RZBR0000060019288653 | Raiffeisen Bank
Beneficiar/Titular: Asociatia Culturala Grivita 53
Chris started the story. With your help, the story will have a happy-end!